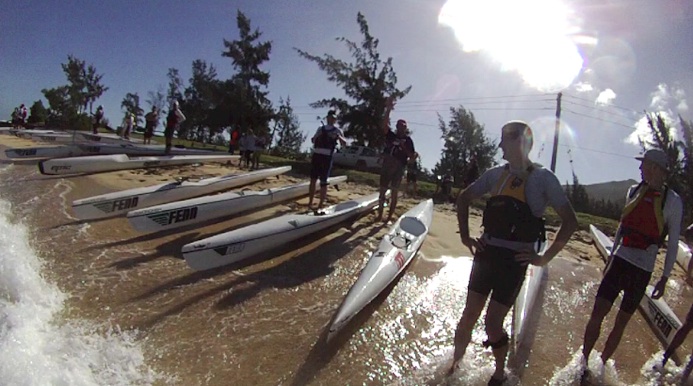 Another post from TFP member Nat whilst in Mauritius!
Paddling in a beautiful tropical location like Mauritius with crystal clear warm waters and great runs is every paddlers' idea of a good time, right? Not if you're from Team Fat Paddler.
This year the Mauritius Ocean Classic Sporty's Dash changed format to a relay, with a fast paddler paired with a slower paddler through a lottery draw. The start was from the resort with the slower paddlers heading to the pick up point to wait for the faster paddlers to go outside the reef and then come inside and pick them up.
Then the real fun begins – a slog back inside the reef and against the current and the wind to the resort, with the pairing not allowed more than five metres apart at any stage.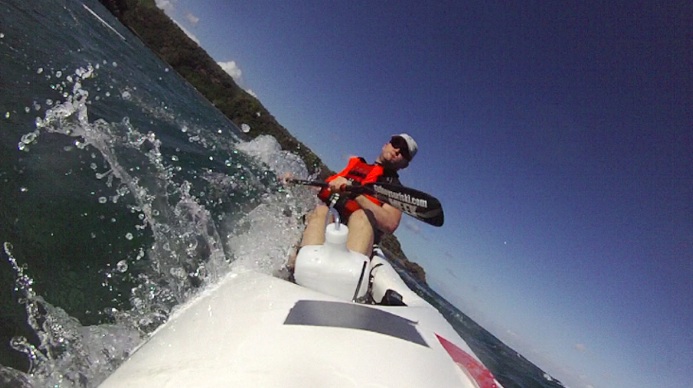 The vibe was great – everyone was stoked on the new format and even the pros were loving the concept. The paddle to the pick up point was super quick but required little effort with a 20 knot wind at your back and a current flowing at what felt like the same speed.
The "less fast" paddlers made the beach pick up point without too much hassle, but a few were caught a little unprepared by the shore chop.
My partner, John, was in a different league and from a different planet in paddling terms and it was a great to paddle with him on the way back to the resort.
We left about mid pack and made it out through the break with relative ease, thanks in no small part to John's encouragement and my strategic decision to step down a rung in skis and embrace stability in the Fenn XT.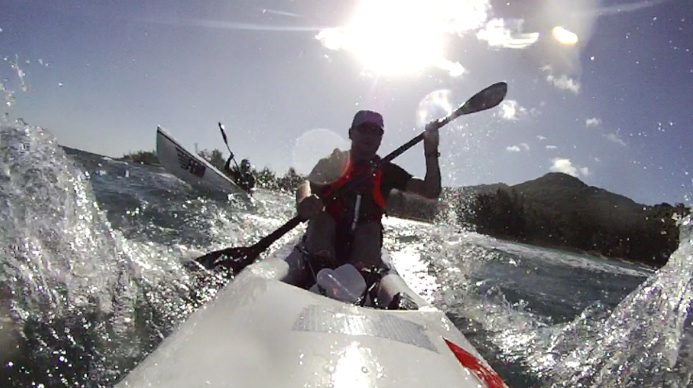 To say the paddle back for my fat, unfit, no training ass was hard work would be an understatement – I suspect we averaged about 6 km/h into the wind and current. John, very charitably, let me wash ride the entire way.
I think we overtook one team in the paddle back, but let the entire rest of the field go. It was left to a sprint finish at the line with another team to determine 30th and 31st place. I'm happy to say we smoked them (by about a coat of varnish).
I don't think I've ever been more stuffed after a 5-ish km paddle. John, thanks for the lift – an honorary Fat Paddler from here on in.

The Fat Paddler ebook – available now on iTunes, Amazon & Kobo.