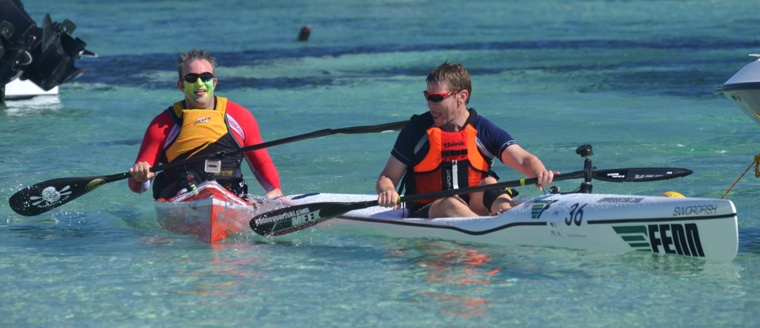 Warm tropical waters, incredible waves and great downwind conditions make the south coast of Mauritius the perfect destination for paddling enthusiasts. Get in on all the action with the Mauritius Ocean Classic Surf Ski World Series Event. Taking place over two races, this international event challenges paddlers to a 15km stretch from Tamassa to Les Pavillons, and a 28km title event from Souillac to Les Pavillons. The ocean ski race forms part of the ISPA World Series and which will take place on the 1st of July 2012.
2013 Mauritius Ocean Classic
In 2013 Team Fat Paddler again attended the Mauritius Ocean Classic with Nat and new member and first-time racer Kassie James flying the flag.
Mauritius Ocean Classic 2013 – Training in Huge Seas
Mauritius Ocean Classic 2013 – Sporty's Relay
Mauritius Ocean Classic 2013 – The Island Shamaal
2012 Mauritius Ocean Classic
In 2012 Fat Paddler and good mate Nat from sydneysurfski.com trained for and completed the 2012 Mauritius Island Shamaal event. Here is their story:
Mauritius Ocean Classic 2012 – The Practice Run
Mauritius Ocean Classic 2012 – Shorty's Downwind Dash
Mauritius Ocean Classic 2012 – The Island Shamaal
About Mauritius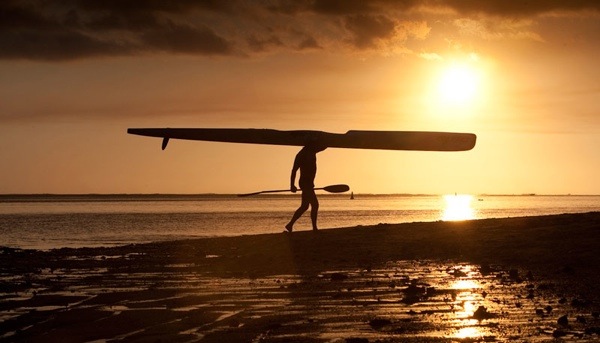 Mauritius is a fascinating, world-in-one-island slice of paradise. Its very name of conjures up images of tropical luxury and stupendous extravagance. While in many destinations famed for cobalt-blue seas, white sandy beaches and luxury hotels, you may eventually find yourself wishing for something to do besides sunbathing and swimming, it's often hard to know what to do next in Mauritius. The island is loaded with historic sights, cultural diversity, geographic variation and almost limitless activities to distract you from the daily grind of beach and pool. But perhaps its single biggest asset is the relaxed charm of its warm and welcoming people. Add to this the joys of Chinese, Indian, French and African cuisine, the rousing beat of séga music and the infectious party spirit of the locals, and you soon understand why Mauritius really is so many people's idea of paradise on earth.
Mauritius Campaign Supporters

Join us at Tamassa Resort in the beautiful south coast ! The 2009 – 2011 races attracted large numbers of international and local paddlers alike and was a huge success. Flyers and packages will be released soon | Like our Above and Beyond Holidays Facebook page or join our eNewsletter to receive news, updates and packages with Air Mauritius from Sydney, Melbourne and Perth.
We are proud to support the Shake It Up Foundation and Team Fox Australia in their quest to find a cure for Parkinson's Disease.  Please make a donation to this great cause – every donation keeps us motivated to train hard for this crazy quest of our own! You can make an online donation here.
Slipstream Surf is a new and exciting company established specifically as a unique 'full service' manufacturer and supplier to the Surf Life Saving community. Offering a full range of cutting edge custom made Surf Craft including Surf Boats, Surf Skis, Racing Boards, Nipper boards and accessories. Read More
Stellar Ocean Skis are designed for speed, stability and comfort with advanced composite construction, the Stellar Ocean Skis are quickly making waves in the surf ski market.  Sean paddles a Stellar SR, designed to be stable and fast, with a length of 19 '3 "and beam of 19″. This boat will be the choice for those looking to transition from a touring kayak or those who lack confidence in rough weather.  Read More

The Fat Paddler ebook – available now on iTunes, Amazon & Kobo.