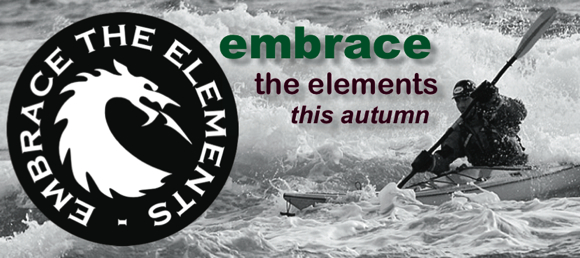 Everyone knows the Fat Paddler is an Aussie, but few know that his roots are far more Celtic with a fair bit of Irish, English and Welsh in his blood. In fact, my mother is so Welsh that she was actually born in her Grandfather's pub in Bangor, Wales! So with those bloodlines, I felt it entirely appropriate that I throw my ample weight behind the 6th UK Storm Gathering Kayak Symposium being held in Anglesey, Wales.
Below are the details for this exciting event as stolen from the event website itself – haha! If you are in the UK or Europe and fancy some crazy paddling with top rate instructors in truly challenging conditions, or are keen to get some Greenland coaching from visiting instructor Helen Wilson, then buy an earlybird ticket before August and get along to this event. Cheers! FP
The 6th UK Storm Gathering Sea Kayak Symposium will be held on the Isle of Anglesey over the weekend beginning Saturday 22nd and running through to Monday 24th October 2011. The aim of this symposium is to bring together intermediate and advanced kayakers with similar passions and provide a practical programme with an emphasis on challenging conditions, commitment and open crossings.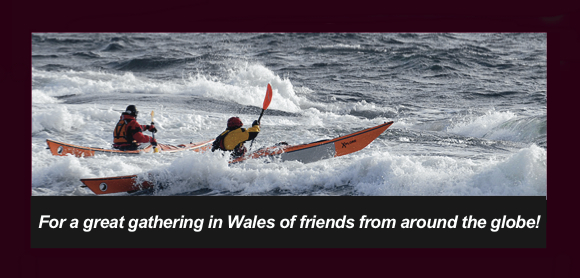 The Symposium will be based at Anglesey Outdoors and workshops/ journeys will launch from the surrounding bays and harbours. The venue offers us a great deal of flexibility and a number of workable options dependent on the weather.
Participants will need to arrange their own accommodation. An information sheet listing options, above and beyond what Anglesey Outdoors has on offer, is available on request.

On the water clinics are likely to be based around the following themes – Performance Rolling – Seamanship & Navigation – What if…? (Incident Management) – Rescues – Moving Water – Tidal Races and Overfalls – Crash and Bash (Kayak Repair) – Forward Paddling – and led by guest coaches from within the UK and further afield.
Day trips, land based workshops and lectures will be scheduled as appropriate.
BCU Paddlesports Performance Awards
, trips and further coaching opportunities are planned to run from 25th – 28th October. BCU courses and trips will run when workable numbers are reached. Costs will be published in a separate post. For more details, check out the
official website
for the event.