Manly Beach Australia, 5.30am, first days of Winter. In a word… it was COLD. But three paddlers braved the wind to get out at dawn for a session in the bumps at the Bower. FP in his wife's flowery Stellar SR, Grumm in his new Stellar SR (his second time in it ever, and first time in bumps) and of course Gelo, in the short stubby Liquidlogic Remix XP10 white water boat.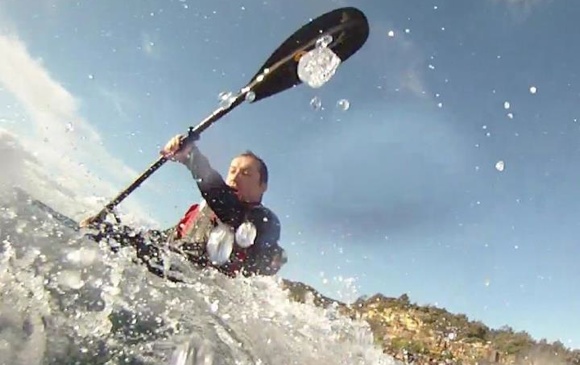 Dressed in full wetsuits, boots, and for two us, helmets, we set out for a surf. The bumps were mainly small which was handy for Grumm (who admittedly spent some time swimming), but for Gelo and I it made it necessary to surf increasingly close to the rocks to squeeze out every last bit of juice from the waves.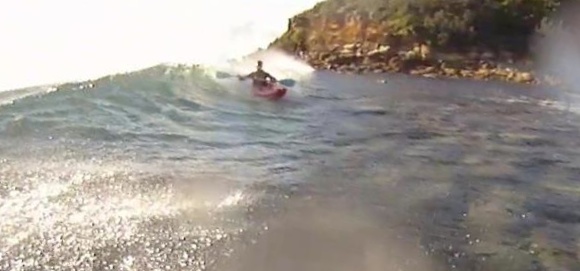 The results were inevitable. Gelo came out a few times, surfing straight into the rocks themselves, but the tough Remix and his protective gear kept him from getting hurt. I managed to stay on for most of the time but in the last wave of the day found myself thrown into the rocks, which tore through my wetsuit and left a nice bloody gash in one knee. Fortunately my wife's surfski remained uninjured, which probably saved me from having my other knee smashed on my return home, so I was content to ignore the minor flesh wound!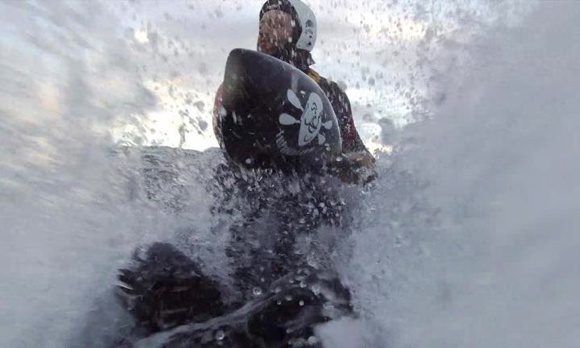 The day proved again what an incredible boat the Stellar SR surfski is. To see Grumm surfing waves on his second time in a surfski was brilliant… we might even get Gelo into one next. Cheers, FP