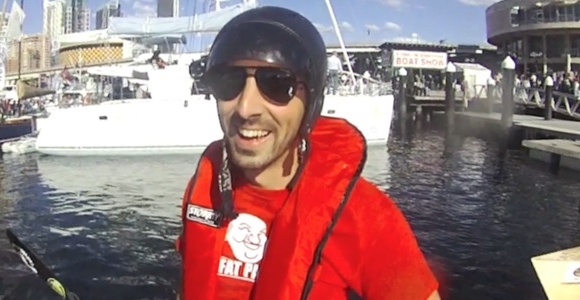 The Sydney International Boat Show is exciting for all sorts of reasons, but one of my favourite events is the Boat Building competition. A whole bunch of shipwright apprentices from Australia and New Zealand are given a pile of materials and 2 hours in which to build a boat. Then, in front of tens of thousands of Sydney-siders lining the banks of Darling Harbour, they get to race their newly created boats for a shot at victory.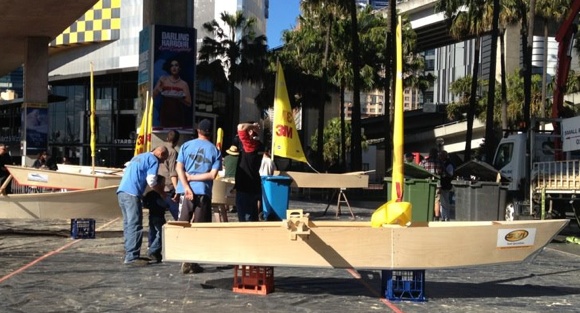 Back in 2011 the Master Shipwrights decided they wanted to compete as well, in so much as the boat building component. They had no intention of racing them however, leaving the very real risk of sinking to the younger apprentices. Instead, they invited Team Fat Paddler to crew their boat. We gladly accepted, managed to not sink, but came in around 5th or 6th place.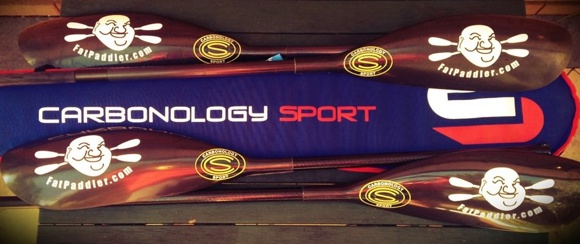 Somehow we managed a return invite and in a warm up for this years Hawkesbury Canoe Classic put together the Dream Team of Gelo and Yours Truly. Just like the Hawkesbury campaign of 2010, the Gelo/FP combo was back and ready to fire on all cylinders. Armed with a couple of Carbonology CS3 carbon wing paddles, a couple of helmet cams and sheer guts & determination, we were ready to give it to our younger boat building compatriots.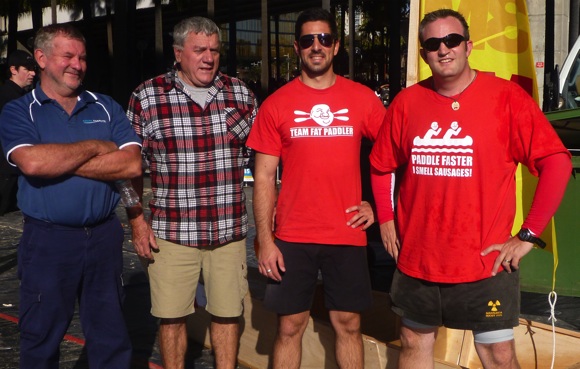 So how did it all turn out?? You'll have to watch the video to find out. Cheers! FP
A huge TFP thanks to the boys that built the boat – brilliant stuff fellas! Also a big thanks to Carbonology Australia for their great paddles, and to Dimmi for their support of Team Fat Paddler.