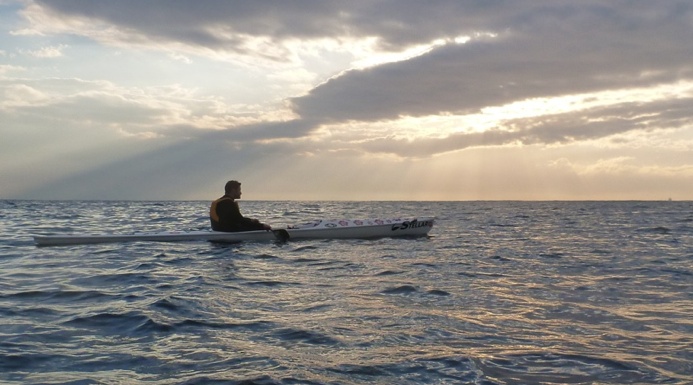 I always get a chuckle discussing Australia with friends from other countries. There's a perception that anything that moves Down Under can kill you, and to a certain degree, they'd be right. The reality is that humans rarely come into deadly contact with animals, but that doesn't mean we don't occasionally get a painful reminder of what's about.
I was lucky enough to get a visit from my old mate Nat from sydneysurfski.com (now living in Adelaide), so we decided to take out my two Stellar SR surfskis for a surf out at Manly. I've never thought of deadly animals being there but a recent check of the local info guide confirms that we do share the surf break with the deadly Blue Ringed Octopus, a myriad of little (and not so little) sharks and some painfully spiky little fellas, sea urchins.
Thankfully I've yet to come into contact with any of these but you can always bet on Nat finding some new way to hurt himself, and this day was no exception. Whilst catching some ridiculously small surf, he drove his ski way too close to the rocks, clipping one one the way past before hurling himself into the froth and quickly yelping in pain as he stepped squarely on an unlucky little sea urchin.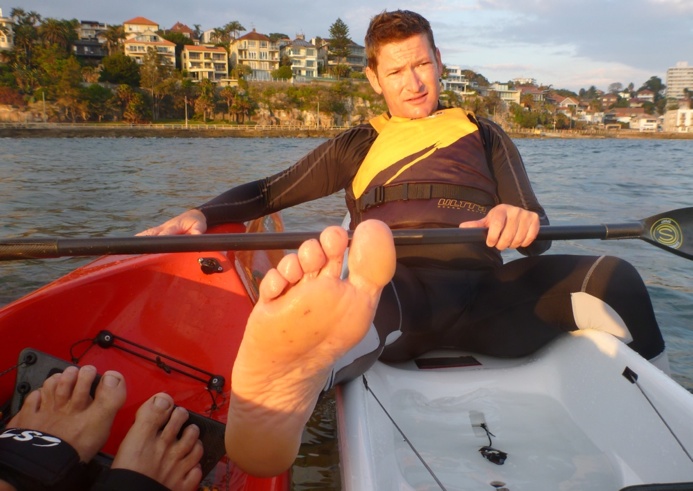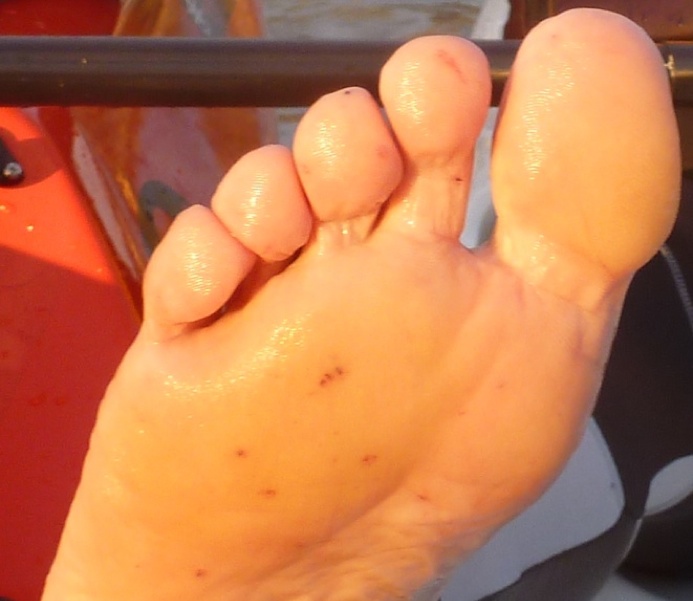 The worst part about stepping on a sea urchin is all the little bits of spines that remain behind, and after heading in to the beach we did a quick look on the internet to see just how dangerous this might be, finding the following:
Multiple deep puncture wounds may cause fatigue, weakness, muscle aches, shock, paralysis, and respiratory failure. Death may occur.
With this happy little note we decided to head the chemist, grab some tweezers and start the fun job of removing the spine fragments. After getting them all out, Nat gave a little sigh of relief and thus ended another action-filled session of Team Fat Paddler. Cheers! FP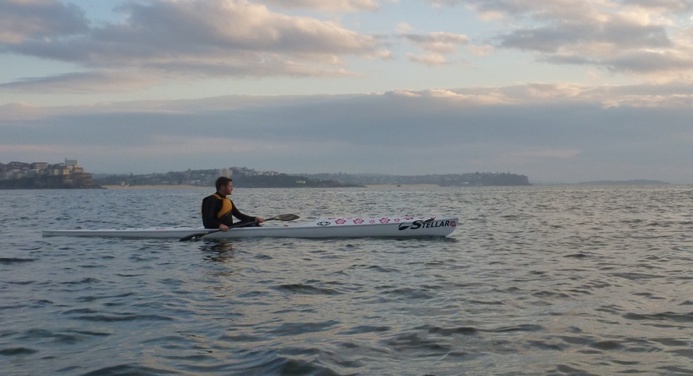 The Fat Paddler ebook – available now on iTunes, Amazon & Kobo.