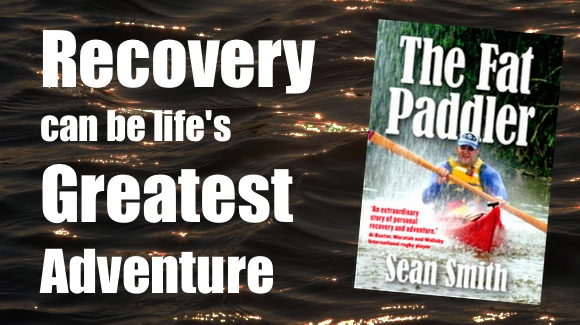 As a hard-playing, hard-living rugby forward, Sean Smith was used to putting his body on the line. However, that soon changed when two severe motor-vehicle accidents left him with devastating physical injuries, and unable to regain his past physical fitness or his zest for life. After witnessing firsthand the 2002 Bali bombing,  Sean also found himself suffering from post-traumatic shock.  Compulsively working long hours in a stressful job and battling to find time to be with his wife and two small daughters didn't help either.  A losing battle against obesity and an ongoing struggle with depression followed.
After being told by doctors he was a prime candidate for a heart attack at just 36, Sean decided enough was enough.  He took up kayaking (a sport that could accommodate his injuries) and then decided to tackle one of the toughest paddling competitions in the world: the 111-kilometre Hawkesbury Canoe Classic.
What follows is an entertaining and inspiring account of Sean's journey back to health and fitness.  His many hours training on the waterways of Sydney, and a trip to Alaska paddling amongst icebergs and running away from bears, fuelled a new appreciation for the beauty of the outdoors and recaptured his enthusiasm for living.
Sean's story is an uplifting experience for those looking for motivation to regain their fitness & enjoy life to the full.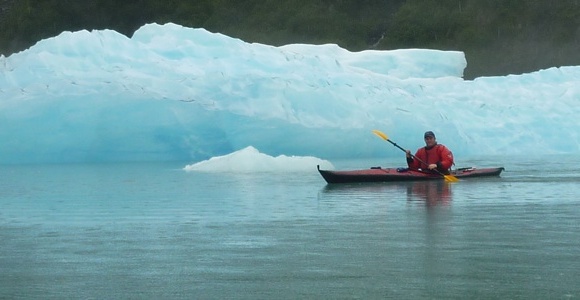 What other people are saying about The Fat Paddler
'The Fat Paddler represents all the values that we respect and admire in an Aussie bloke. He gets out there and gives it a go.' – Justin Jones and James Castrission, authors of Crossing the Ditch & Extreme South
'Sean's book is an extraordinary story of personal recovery and adventure. His story is inspirational without taking itself too seriously and luckily for me, Sean shows there's still hope for old front-rowers after rugby!' – Al Baxter, Waratah and Wallaby International rugby player
'In Sean's story, the faults are center stage. He doesn't put up some fake adventurers facade, like in some stories when the writers just seem so super human, fueled by unlimited sources of funding and a desire to be the first at something….  Sean's not worried about that. He's worried about getting better for himself and the sake of his wife and kids. That's refreshing.' – Bryan (US Review, PaddlingLight)
'His inspirational writing style makes you feel good, like talking with a good friend. It was an easy read, full of adventure and fun.  Filled with tribulations and triumphs, the book was a delight.' – Eric (US Review, Tsunami Rangers)
'..while it is definitely laugh out loud funny, with many smiles thru-out, you will most likely come away with your own thoughts stirred and many deeper emotions having been evoked' – Fiona (Canadian Review, Badger's Blog)
'It hooked me and dragged me in. I had no desire to put it down until I had uncovered every part of the story… I rate it 4.5 sausages!' – Darryl (AU Review, Real Life One Stroke At A Time)
'My favourite quote, "…moments like these mean the most. Moments of true unadulterated beauty. Moments where you find yourself. Moments of Peace." Yes this is what confronting life's challenges and committing to living are all about. Thanks for sharing big guy x' – Naomi (AU Review, First Time Mamma)
'Sean tells his story is a breezy and engaging manner, not shying away from the dark moments in his life, but not dwelling on them either, and presents the story of his recovery through kayaking in an entertaining style.' – John (Canadian Review, Kayakyak)
Want to have your own say? Leave a review on Goodreads.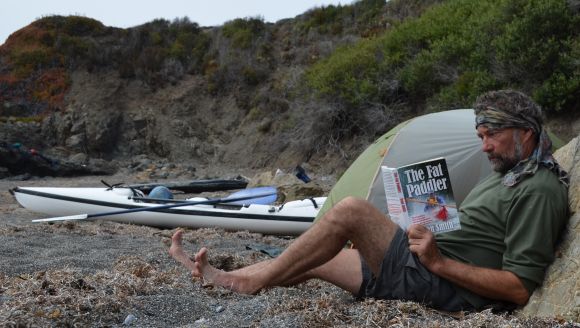 The Fat Paddler will be available in e-stores shortly!