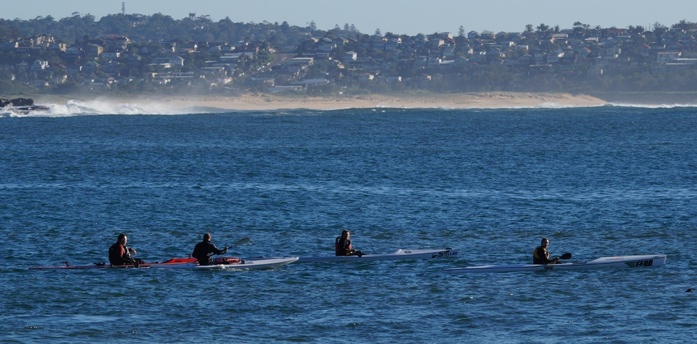 One of the best parts of paddling in a team is that everyone gets to benefit from the group. Experienced paddlers and surfers get to help out the less experienced by taking a greater responsibility about sea conditions and paddler safety. Newcomers get to learn from and be supported by the more experienced paddlers. The whole group gets to benefit from the shared experiences of water-borne adventure.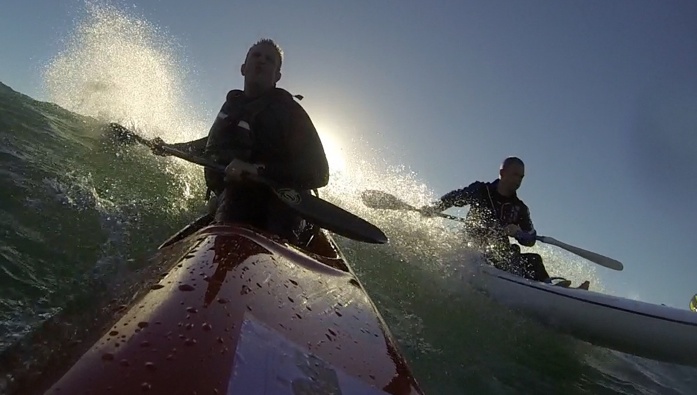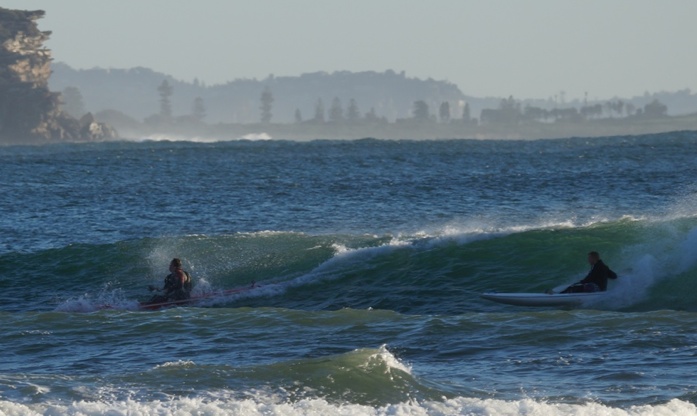 Adding to the team dynamic is the fun of sharing stories at the end of each days wet adventure. Every surf dump gets described in fine detail, both from the point of view of those being thrashed under the froth, to the point of view of their friends watching (and often laughing) at the thrashing from above.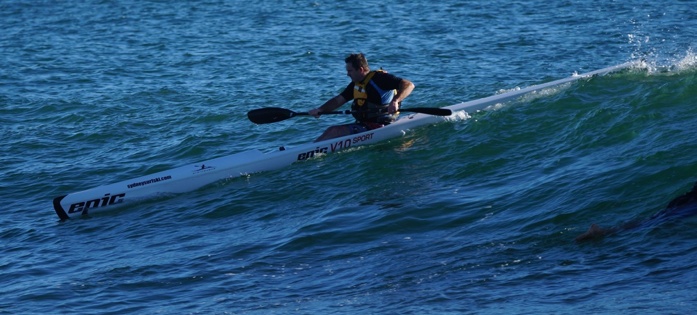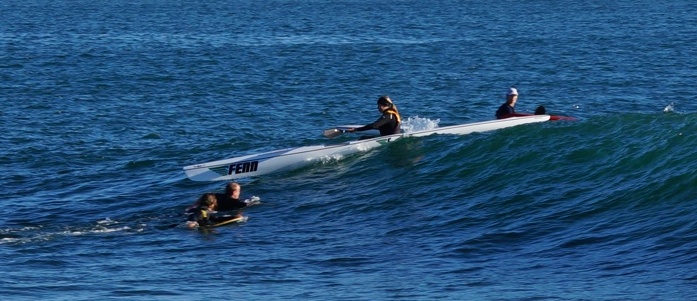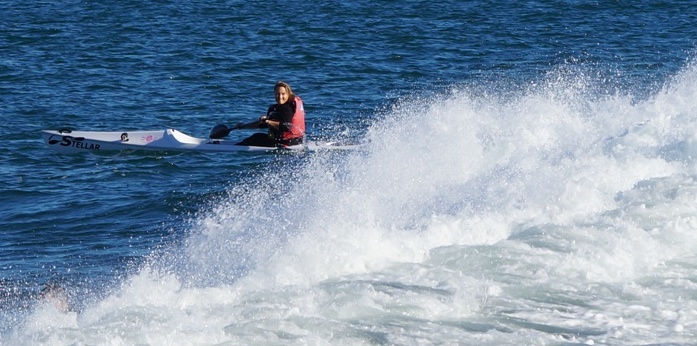 There's been a real shortage of decent surf of late so we were stoked to get a decent swell hit Sydney. A few TFP members have only recently joined the surfski brigade so we had a few beginners ready to hit their first day of surf in some pretty big conditions. Fortunately the break at the Bower has a steep inside section and a gentle outside section so there's something for everyone, although everyone got a chance to catch waves and, from time to time, get hammered by a bigger than expected set!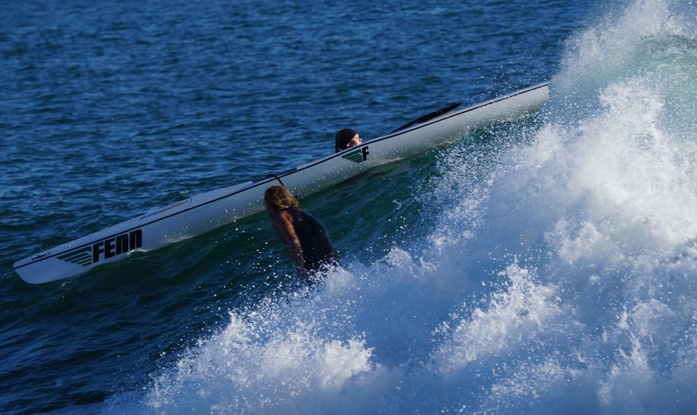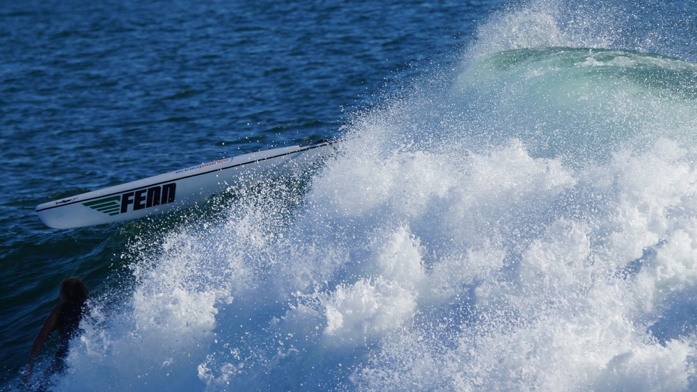 Whilst the newbies certainly got thrashed a bit, they weren't alone. I got heavily dumped by a steep barrel that I was trying to slot myself into, the wave jacking up high over some underwater rocks and hitting me so hard I snapped a foot-strap whilst being slammed face first into the rocks below. Spending the rest of the morning surfing with a broken strap was hard enough in itself, but not quite as difficult as explaining the heavy bruising & swelling across my nose and face to my wife when I got home.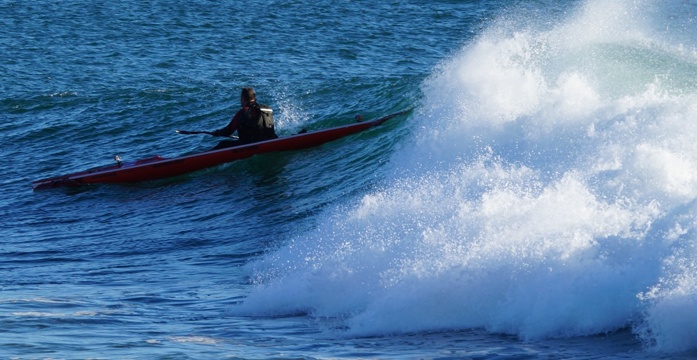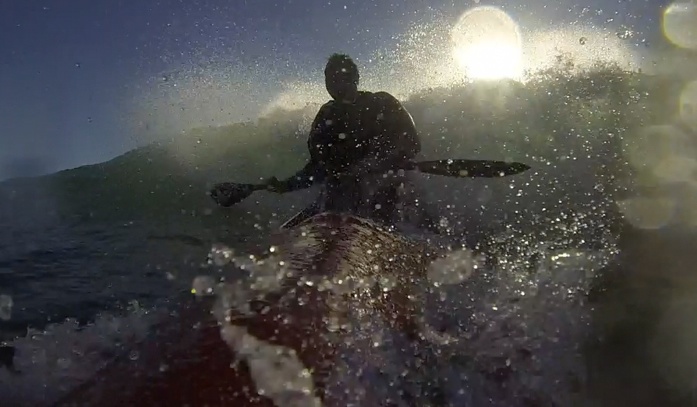 As the crew set-off to a local cafe for breakfast after our surf, it struck me how much Team Fat Paddler had evolved over the previous 18 months. Far ahead our cars traveled in convoy, each car with a glistening surfski on top, and I realised that we were evolving into an ocean tribe of wave lovers.
We'll always love other forms of paddling of course, but as time goes by the surf is calling us more and more. There are worse ways to spend your days of course. Cheers, FP
(FP paddlers a Stellar SR in the surf because it rocks. Thanks Stellar!)

The Fat Paddler ebook – available now on iTunes, Amazon & Kobo.