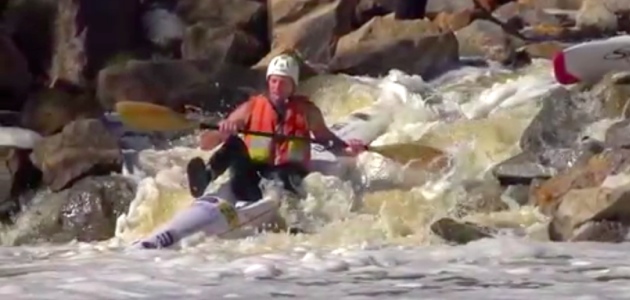 To outsiders, Australia is a wonderful if not crazy land of deadly animals, raging surf and the tough men & women who survive it all. Aussies love nothing more than sport and competing on the world stage, but occasionally we want to add a little of the craziness of home to some of our challenges.
Way back in 1973, most likely over a few tinnies of beer, a genius hatched a plan for a paddling race. But not just any paddling race… an ultra-marathon over 124 km of river… with plenty of rapids thrown in for good measure. The race had no rules, no officials, no checkpoints… just 49 hardy paddlers looking to race each other for the fun of it. Then, to add some more insanity, the race organisers thought it would be fun to introduce motor boats into the mix…. I mean, what could possibly go wrong combining paddlers with speed boats???
Fast forward to 2013 and over 25,000 paddlers have taken part in the Avon Descent, which has proved attractive not only to Aussies, but to their equally crazy brothers across the puddle in South Africa. In fact, the Africans love it so much they usually win it, with surfski paddler Hank McGregor having won it for the past four years in a row.
This is a race very high up on the Team Fat Paddler bucket-list, a race we'll definitely be looking to take on in the next few years. If you love a paddle and an adventure, than I suggest you consider it too. Cheers, FP

The Fat Paddler ebook – available now on iTunes, Amazon & Kobo.