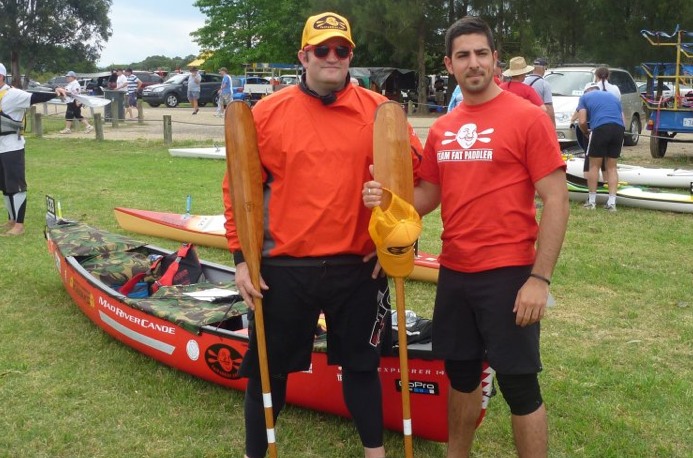 After my first Classic back in 2009 I decided I wanted to change my experience of the race. I wanted to put the fun back in, make it more about charity and less about pace, and worked out a plan to paddle a slow plastic canoe down the Hawkesbury River.
I needed a co-paddler, and with less than 5 weeks before race-day, I talked a guy from work into doing the race with me. Gelo, who was to become an integral part of Team Fat Paddler, took up the paddle for the first time and together we prepared for 111km of night-time paddling.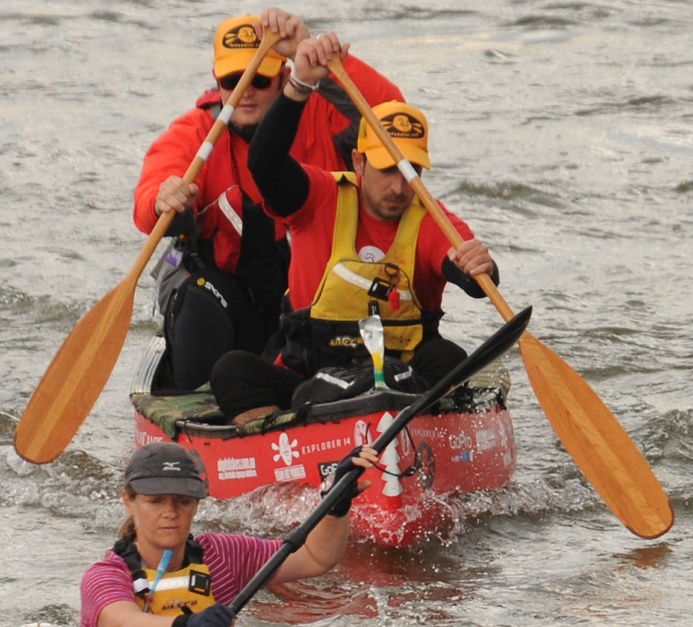 The race day that greeted us was ominous – dark thunder clouds, lightening breaking in the hills around us, and a weather warning issued for the greater Sydney area. What followed went down in history as one of the toughest years for Classic competitors, as we got smashed with torrential rain, howling winds and cold, miserable conditions.
Still, Gelo and I pushed on through the storm until, 17 hours after we started and 93km behind us, race officials stopped both us and the race as the conditions got too dangerous for the remaining competitors. Our race was over, but never truly finished, with the DNF on our records to this day sticking in our throats as a non-finish that we didn't feel we deserved.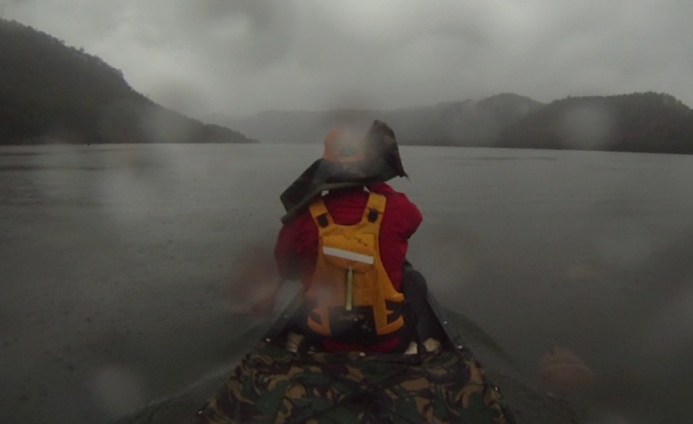 Since that fateful weekend both Gelo and I have completed the race separately in other boats, but the fact remains that we never did finish that race in a plastic canoe.  It still remains as "unfinished business" for us, to the point that we've decided to give it another crack in the 2013 event.
Of course, Gelo is now living in Dubai and will only return to Sydney the week of the race, so we're both going to have to train separately before coming together literally on race day. But that's ok, we know the drill and both of us will train separately for the event.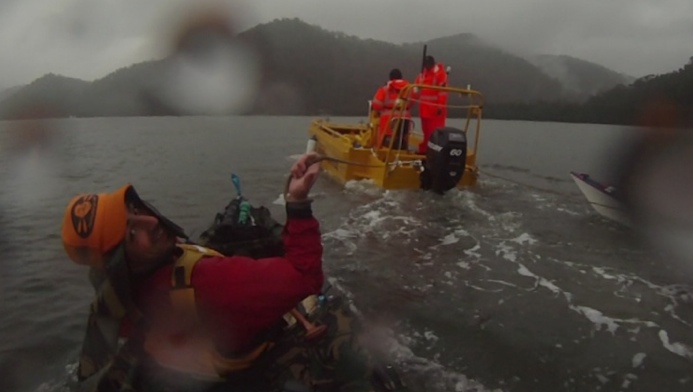 As for the canoe? Our good mate Travis from Paddle & Portage Canoes has stepped in to help us with a Wenonah Prospector 16, a traditional designed boat that will be our barge come late October. I've already had a test paddle and am very happy with the boat.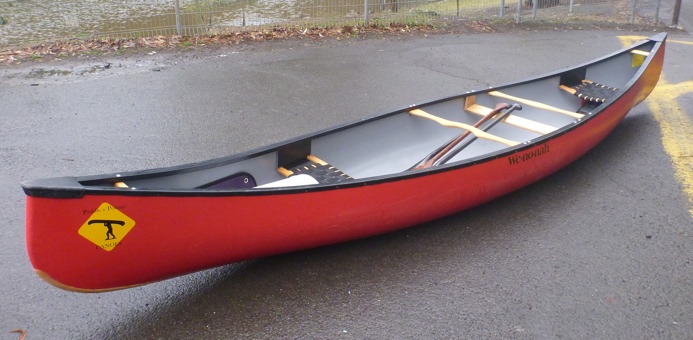 The event will be on us all before we know it, so if you're thinking of doing it yourself, go and check out the website and register. It's an amazing event raising money for a very important charity, and maybe, just maybe, you might get a glimpse of a plastic canoe cruising down the river that night with Gelo and I onboard! Cheers, FP.
Sponsor Sean or Angelo now and help fight cancer!

The Fat Paddler ebook – available now on iTunes, Amazon & Kobo.