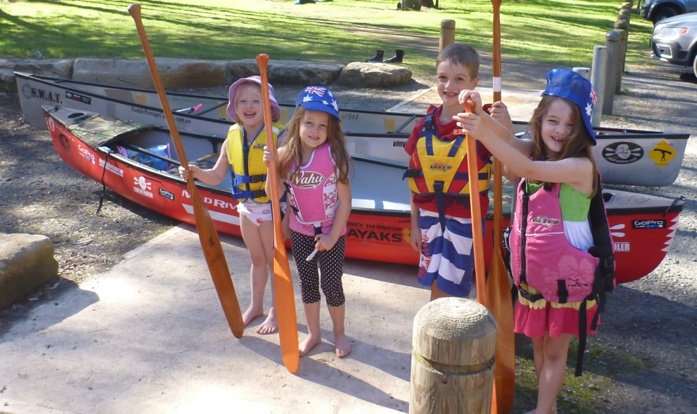 In the modern age of technology it's pretty hard to drag your children away from the lure of ipads, the internet or games like Minecraft. With school holidays upon us my kids would have happily locked themselves away in a dark corner of the house with a tablet and filled hours of time with a game or three thousand.
I've been lucky enough to have some time off these holidays and have been working hard to replace the "screen time" with real experiences. We've been indoor rock-climbing, we've done "day camping" in the tent, we've done painting in the back-garden, and a range of other fun activities. On this particular day, we joined up with some neighbours and their kids for an afternoon canoeing on our local waterways.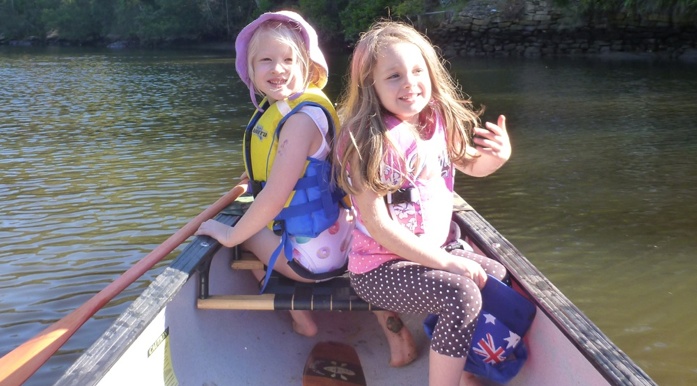 Paddling is an interesting experiment with kids. My two daughters are quite different – the eldest loves exploring and getting dirty, the youngest hates mud, dirt and is generally scared of water. This makes for a challenging start to a session of paddling, especially since the canoe put-in involves walking ten metres through knee deep mud. Not a problem for my oldest daughter, but my youngest was in tears, determined not to touch the evil mud about us.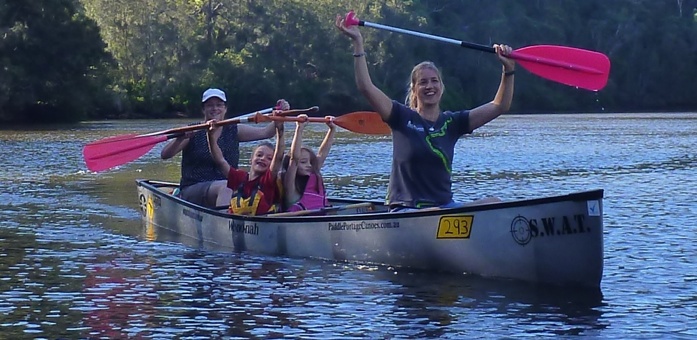 Despite the shaky start, things improved quickly. I find making a game of everything helps – pointing out imaginary objects, racing your friends in another canoe, or even just pretending to be pirates and yelling "Yarrr!" a lot. Soon even my youngest was smiling and giggling as we paddled our way upstream to a special beach we knew would be ideal for a picnic.
Funnily enough by the time we got there, my youngest had already forgotten her fear of mud. She jumped out into the shallows with the other kids, stomped around and enjoyed cutting loose in the water. The outdoors had quickly won the battle and I smiled knowing how good it was to have forced her to break out of her comfort zone.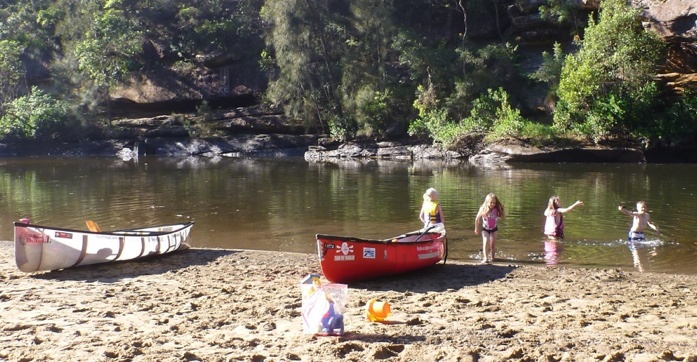 With the women folk relaxing under the shade of nearby trees having cracked open a sneaky wine, I gathered all the kids into one of the canoes and together we head off on a pirate adventure, paddling a few kilometres deeper into the wilderness hunting for caves, animals and even aliens. The walls of the valley grew steeper, the bush closed in around us and the kids were in awe as we moved into the dark, scary land of the deep forest. This was a real adventure… exploring the unknown, feeling a little scared, but coping with the fear amongst the safety of friends and an adult.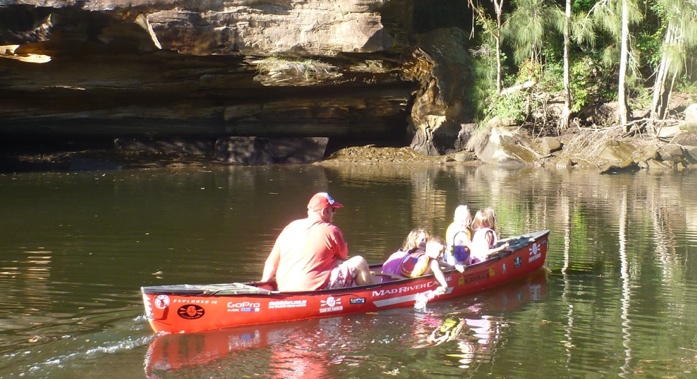 On the return trip we sang songs, starting with Row Row Row Your Boat before quickly changing to Row Row Row Your Boat Because Daddy Has Poo-Poo on His Head and other songs in a similar vein. In between songs we'd roar like pirates and imagine we were on a raiding mission down the river. When we finally returned to Mummy-Camp, we found them laughing at the sounds of singing, pirate yells and giggling that gave our approach away.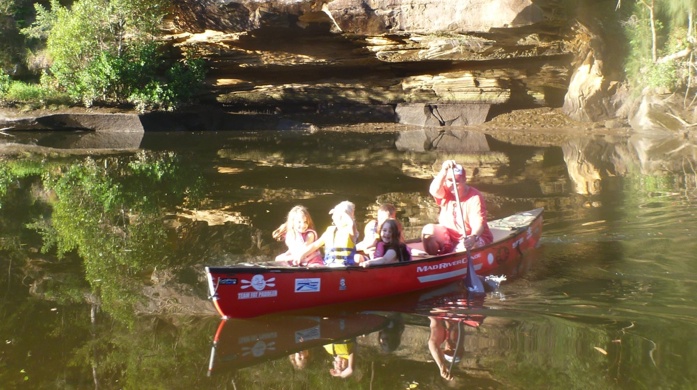 After some more play time on the beach we packed our gear back into the canoes, made sure we'd packed all our rubbish with us and then paddled our way back to our put-in. With the tide having gone out and the mud bank now considerably bigger, the kids laughed as I had to get out and drag them in their canoes as far across the mud as I was able. Even my littlest was by now dark and muddy, but like all the kids, had a grin from ear to ear after the afternoon adventure in the "jungle".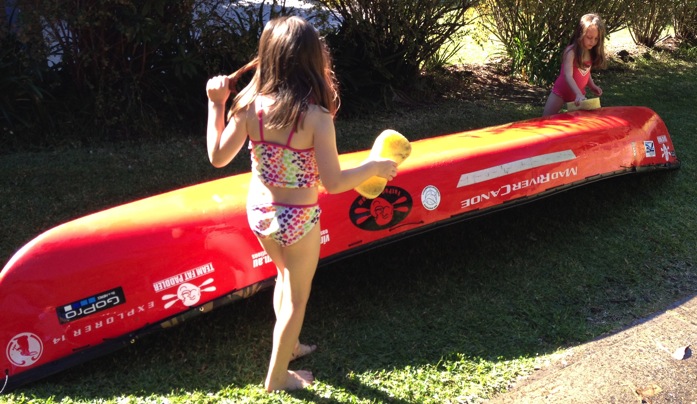 The kids were exhausted when we finally returned home, but the next morning they helped me to scrub the mud off their canoe and wash it down for the next time. And they were insistent there would be a next time, because they couldn't wait to get outside for some fun again.
I think technology is a marvelous thing and want my kids to be technologically savvy as they grow up. It's also important to ground them in the real world, to feed their thirst for knowledge and experiences, and to let them get dirty and run wild from time to time. Paddling is an excellent way to give them the gift of the outdoors, and perhaps maybe, prompt them to seek some more outdoor adventures of their own. Cheers, FP

The Fat Paddler ebook – available now on iTunes, Amazon & Kobo.