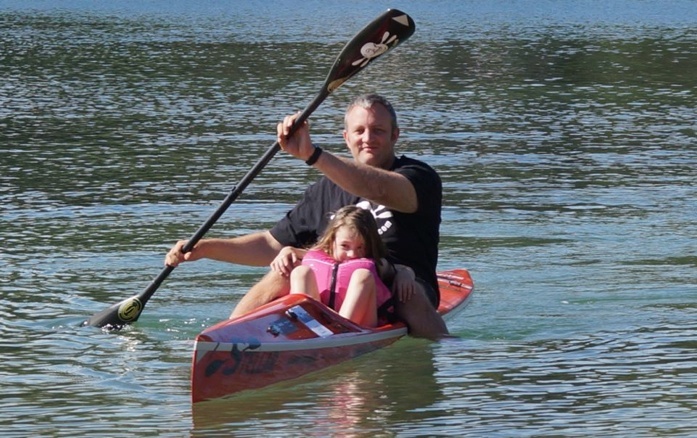 Of all the boats I have, the last one I think of for my kids (aged 5 and nearly 7) is the surfski. Usually I take them out in an open canoe or a sit on top kayak, something big and wide and safe for them. On this particular day though I only had a surfski available, so thought I'd give it a try with them onboard as an experiment.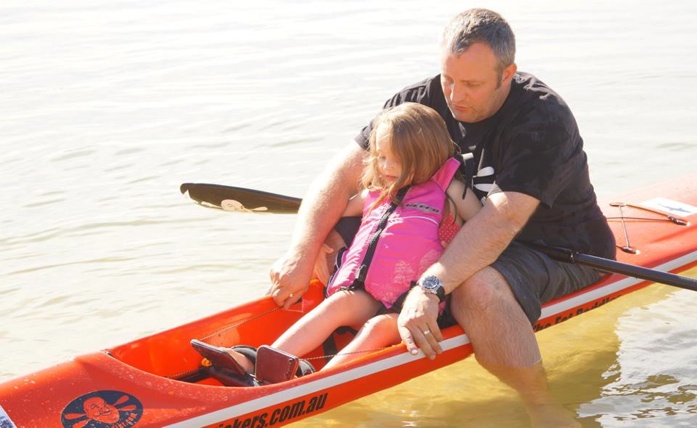 With my girls taking it in turns sitting between my legs, and with them engaging the footpedals and steering, I was able to play engine to them and let them decide where to go as we paddled about Balmoral Beach. I maintained plenty of stability with my legs over the side but as we gathered speed I'd lift my legs out and give them a real taste of surfski speed. The girls screamed and yelled and thought the ride was wild, with Miss Nearly-7 deciding firmly that she wanted a surfski of her own.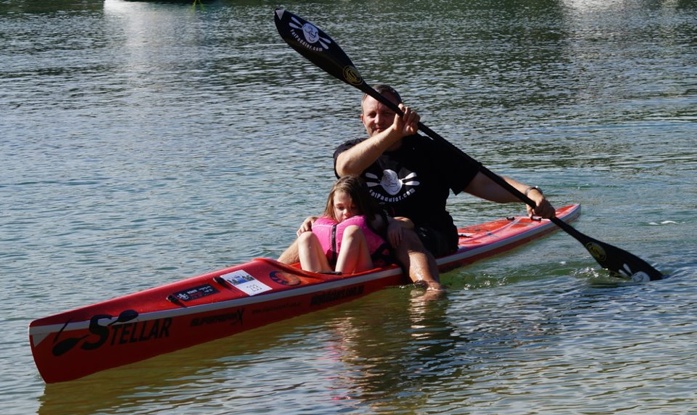 I try to get my kids out on the water every now and then to give them a taste of why I love paddling and slowly they are taking to it. The surfski added an extra edge of fun to it that may even just ignite the paddling fires in one or both of them. Until then, I'll keep getting them outside and on the water and share this amazing age before they get older. Cheers, FP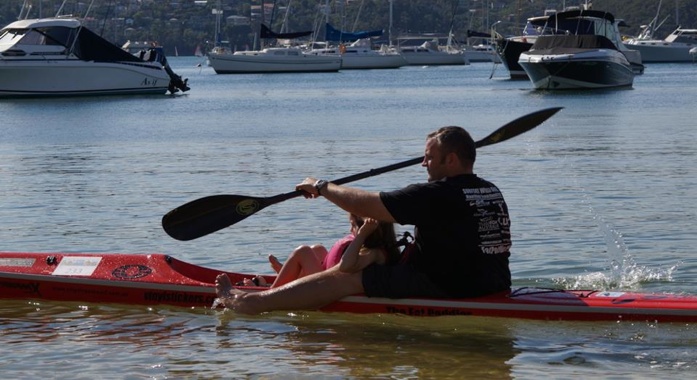 The Fat Paddler ebook – available now on iTunes, Amazon & Kobo.