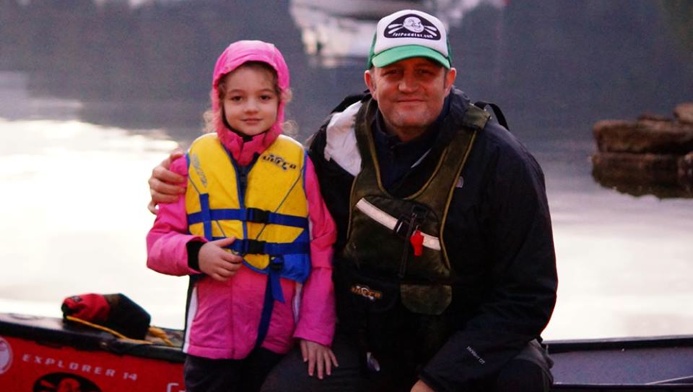 My 6 year old daughter seemed a little flat the other day so I offered her a little daddy-daughter one-on-one time via a canoe adventure. All of our paddles have been set under beautiful sunny skies in the middle of the day with the rest of our family, but this would entail getting up in the dark, rugging up in serious cold weather clothes and heading off up a river before the sun was even up. This would be a taste of real adventure, and she was ecstatic about it.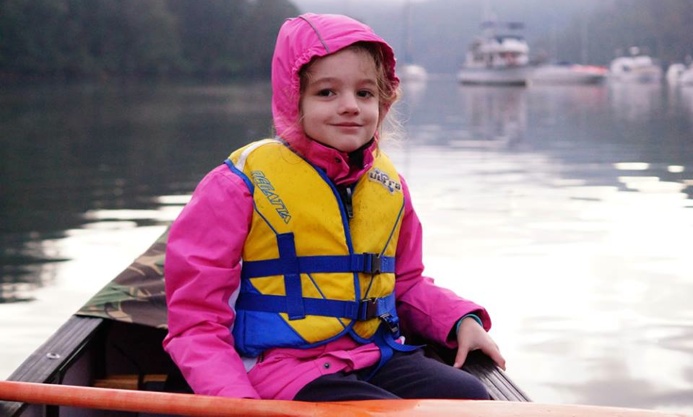 Adventures with kids need more planning than standard adventures to make sure they really enjoy them, and I'd done a fair bit of pre-planning to make sure there were some special moments. I also made sure I packed ample spare gear, extra warm clothes, first aid kits etc just in case of an emergency. I checked and re-checked all my safety gear, made sure my daughter's PFD was in good condition, and checked that the bow line on the canoe was well secured before finally loading us up and pushing off into the early morning fog.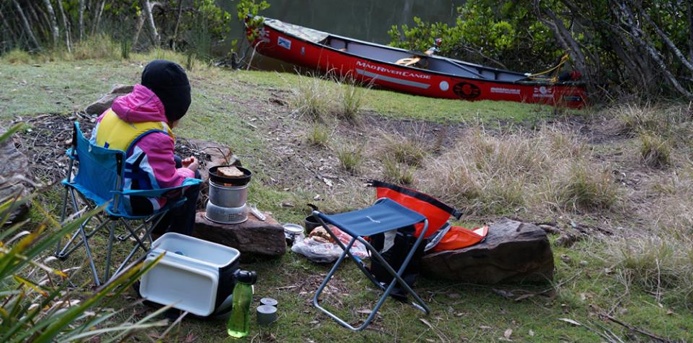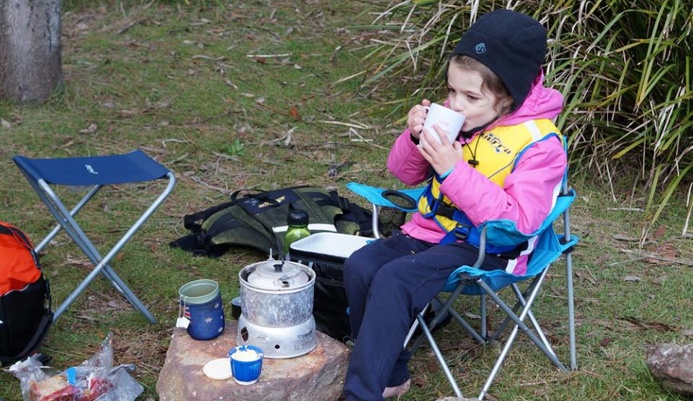 We paddled through the cold morning air, chatting about the landscape and wildlife and enjoying the changing scenery around us as we went from rocky cliffs to beaches to still rock pools. Then after several kms I pulled into a little clearing and went about making my daughter a hot breakfast on the Trangia (toasted banana bread with butter and a steaming cup of hot chocolate). I'd packed my daughter's own outdoors chair and with warm food in our bellies we rubbed our hands over the Trangia's flame to keep warm before heading back out onto the river.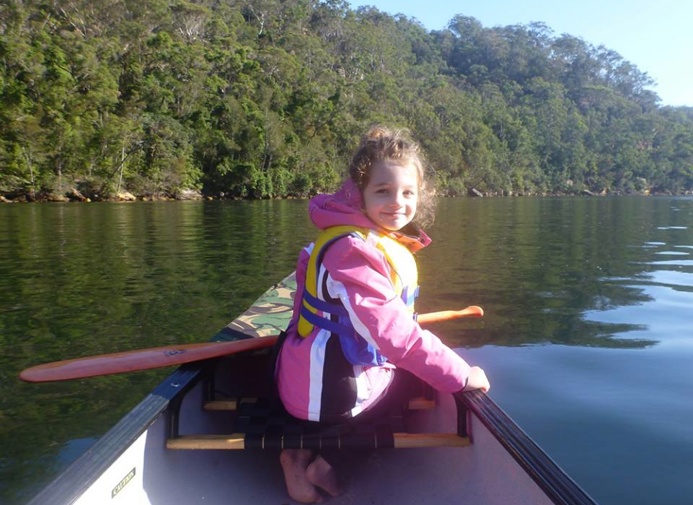 Our return trip was brighter and warmer as the sun arose over the hills around us and we laughed and giggled our way along the river, feeling refreshed and enjoying this special time together. My daughter had a brilliant morning with her daddy and got to share my love of the outdoors – what could be more special than that? Cheers, FP
Note: a very special thanks to Badger Paddles who made the beautiful children's canoe paddle my daughter is using. A great product for the buddy child adventurer!

The Fat Paddler ebook – available now on iTunes, Amazon & Kobo.