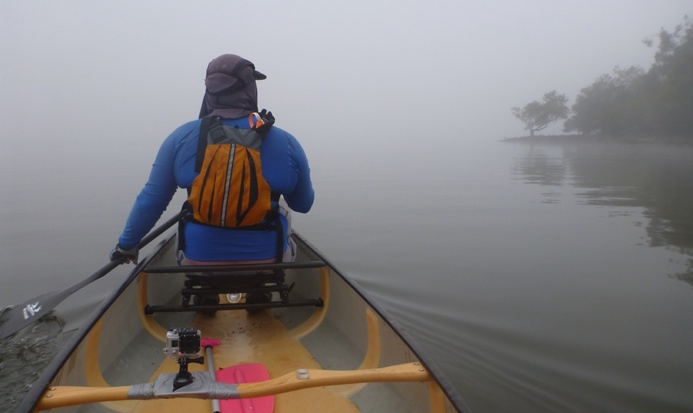 With the Hawkesbury Canoe Classic slowly approaching, the Team Fat Paddler crew has started (begrudgingly) on the distance training. A few of us will be racing in open canoes which is a different set of muscle groups to kayak or surfski paddling, so we need to spend time in our canoes to build up muscle memory and get our bodies used to the different, repeated movements.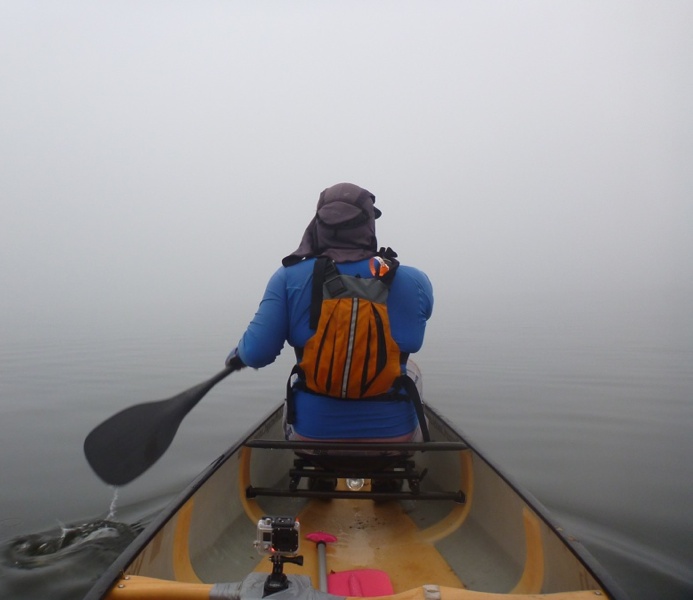 Last weekend fellow TFP member Ben and I set off early at Berowra Waters for a paddle downstream towards the Hawkesbury River. The morning was cold and grey with low fog clouding the view across the water, but with the sunrise half an hour away from our start we had figured the fog would quickly burn off.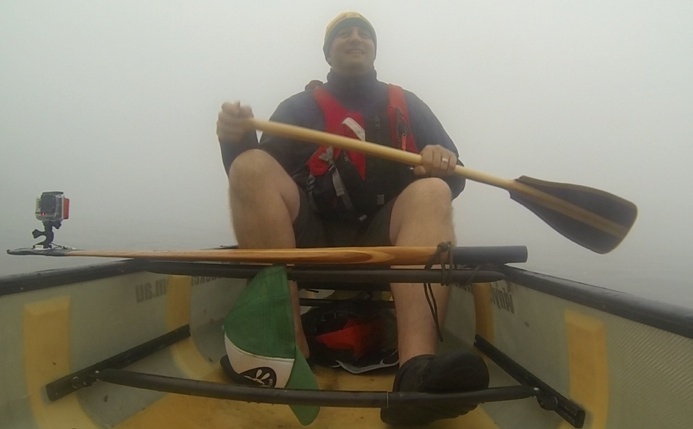 Two and half hours later and with 20km under our belts the fog was still no thinner, in fact if anything it was thicker than when we started. The surreal visions of a river with no horizon, just a grey wall surrounding us for mile after mile, and the occasional view of a close tree on the shore, remained with us for the rest of day. It was an eerie paddle session but a fun experience regardless, and importantly, we got a few kilometres under our belts. Cheers, FP

The Fat Paddler ebook – available now on iTunes, Amazon & Kobo.